Bathroom installation based in Milton Keynes
Offering our bathroom installation service throughout selected areas of Northamptonshire
At Plumber Dave & Daughter, we specialise in the installation of beautiful new bathrooms to suit your home and budget.
Based in Milton Keynes, we provide our customers with beautiful new bathrooms throughout selected areas of Northamptonshire. If you're local to this area and interested in the bathroom installation service we provide, please get in touch and we will do our best to help.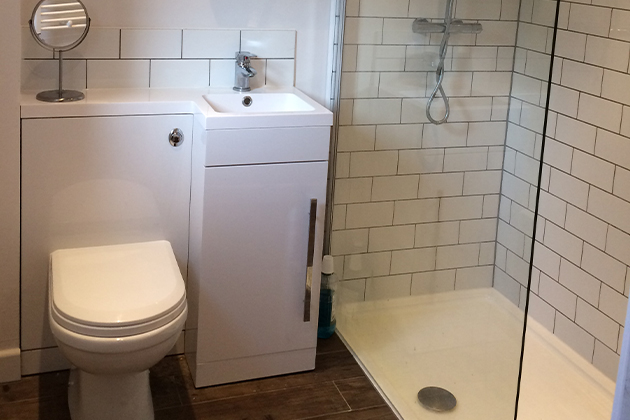 Our bathroom installation service
We can help you choose a new bathroom that fits in perfectly with your lifestyle. We offer a full bathroom installation service and can guide you every step of the way, from design to installation and aftercare. Whether you need us to fit your stunning new bathroom suite, or you have a repair that needs carrying out, we can oblige. We can visit you in your property to discuss your requirements from concept to completion. Just get in touch with us today.
Contact us today for a new bathroom installation
If you'd like to ask us some questions about having a new bathroom installed, we're more than happy to provide you with our professional opinion. Likewise, if you're interested in booking a quotation for a new bathroom, please contact us and we'll be delighted to oblige.
To contact us, please give us a call on 07961 441871 or 07951 221773 where you will get through to a friendly and helpful member of the team. Alternatively, feel free to send us a message using the contact form on our website and we will get in touch as soon as possible. Thank you for taking the time to read through our website, we look forward to speaking with you.